USC Marshall/Greif Incubator, the business incubator program from the prestigious Marshall School of Business at the University of Southern California (USC), has announced it's taking applications for a new incubator cohort focused on the fast-growing field of artificial intelligence (AI).
In a recent post on World Labs, the incubator said that it will only be taking applications for its reputable program until September 9, 2023.
Applicants should be associated with USC in some way, meaning at least one member must be a student, alumni or faculty member of the university.
And this latest cohort focuses entirely on AI companies — perhaps with no surprise, as ChatGPT's explosion onto the tech scene late last year has helped plow over USD $15 billion in investment into generative AI startups around the world in just the first half of 2023.
USC Marshall/Greif Incubator Director Paul Orlando, a successful author and Professor of Entrepreneurship at USC who has also built startup accelerator programs abroad including in Hong Kong and Rome, has acknowledged the role AI plays in the future of entrepreneurship, writing on his LinkedIn profile that he "made generative AI a requirement" in his classes.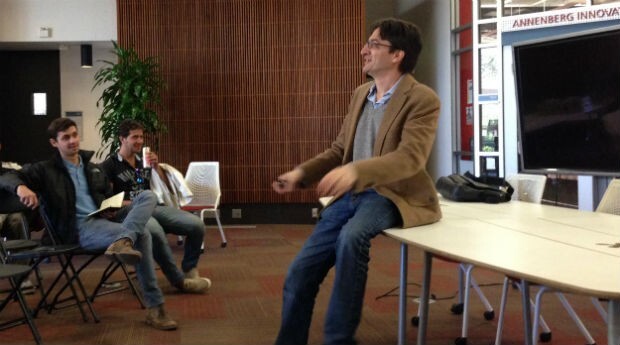 The incubator has a long history of helping founders. It's incubated over 200 startups, and its founders have gone on to be acquired, raise venture capital, run successful crowdfunding campaigns, receive NSF grants, and of course, sell their products to customers.
Office hours and mentorship are provided to the founders in the incubator, and the program takes no equity nor charges any fees to participate.
Startups joining the incubator program will learn a number of new skills, including:
Bootstrapping their startup to help founders better build a sustainable business through any economic climate.
Running experiments to validate their business, including variations of tools like the Minimum Viable Product (MVP).
Presenting and pitching skills that are necessary for founders to secure investment and new customers.
According to the announcement, interested startups should also meet the following criteria:
Teams should be coachable and open to taking outside advice and potentially changing direction.
Teams should have most of the capability already to build the core elements of their business.
Teams should be driven and committed, able to adapt to bumps in the road and remain resourceful.
Teams should be active, invested members of the incubator community and engaged in activities and available resources provided by the incubator.
Teams should already have, at minimum, a prototype — even better if they already have customers. (Startups with just a concept will not be considered for the cohort).
For more information on applying to the AI program from the USC Marshall/Greif Incubator, interested founders are encouraged to visit this link.