In the world where anyone can be an internet sensation, Unreel Entertainment is helping you make money out of your 15 minutes of fame (or however many minutes you manage to capture).
Described as a home for Content Creators, and a Playground for Fans, the technology helps creators take control of their distribution across all platforms including iOS, Android, Chromecast and FireTV.
What inspired founder Dan Goikhman to create Unreel? He, along with co-founder Krish Arvapally, realized there was 'too much content being created.' And so, they set about creating a platform that would make it easier for creators and consumers to discover what there was interest in.
This is no surprise considering there are 300 hours of video uploaded to YouTube every minute. And that's not including all the other content platforms out there. It must be a nightmare for content creators to reach their target audience.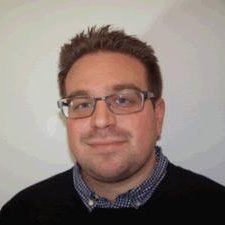 "Throughout the creative ecosystem," Dan says, "creators want to better communicate, better engage, and better monetize their audience."
And that's exactly what Unreel has done. Its partners are able to monetize their content through advertising, leveraging subscription-based, or video on demand, pay-walls, e-commerce, or all of the above. The most exciting part is that it can all be done from a single dashboard.
Unreel was recently selected as a finalist for Red Herring's Top 100 North America Award, which recognizes the most innovative private tech ventures every year. Red Herring chairman, Alex Vieux said: "Unreel fully deserves its place among our finalists, and I've every confidence it will make a significant impact in the tech world."
If you're a content creator, launching your videos and other content on Unreel is simple.
First, you

launch your Unreel site

where all your content will be managed from.

Second,

request your app

, which secures your place in the development waitlist line.

Third, submit your logo and assets by following Unreel's own App Asset Prep Guide.

And finally, sit back and relax, Unreel will be in touch once everything is done for you.
It's so easy, it's like you don't even have to try. But it's not just the content creation that Unreel help you with. It's AI, BumbleBee TV, also runs a sentiment and engagement analysis on each video to automatically index scenes which people react to.
What this means for creators is that using BumbleBee's software, content creators can find out what is resonating with their audience, and perhaps more importantly, what isn't.