Yesterday at Horasis Global Meeting Türkiye's Minister of Finance Mehmet Şimşek told an audience of international leaders that fighting against inflation is his most important priority.
Tight monetary policy, selective credit and quantitative tightening steps have been put into effect for disinflation, he told the crowd.
Minister Şimşek attended the Horasis Global Meeting, which was hosted by Gaziantep Metropolitan Municipality, Gaziantep Chamber of Industry and Gaziantep Chamber of Commerce.
Speaking here, Şimşek said that foreign investor interest in Turkey has increased recently and that the financing provided from abroad has had a positive impact on international reserves.
The Minister discussed the opportunities in the country, highlighting that Türkiye's average growth rate of the last 20 years is 5.4%.
In addition to Şimşek, Minister of Commerce Ömer Bolat, Horasis President Frank-Jürgen Richter, Gaziantep Governor Kemal Çeber, Metropolitan Municipality Mayor Fatma Şahin, NGO heads and other business leaders.
The conference's introductory sessions focused on reconstruction, with impactful data points shared by delegates.
Former Deputy Prime Minister of Albania Senida Mesi, one the participants, highlighted that: "Low income countries constitute 9% of the world population, but they receive only 1% of global investment spending."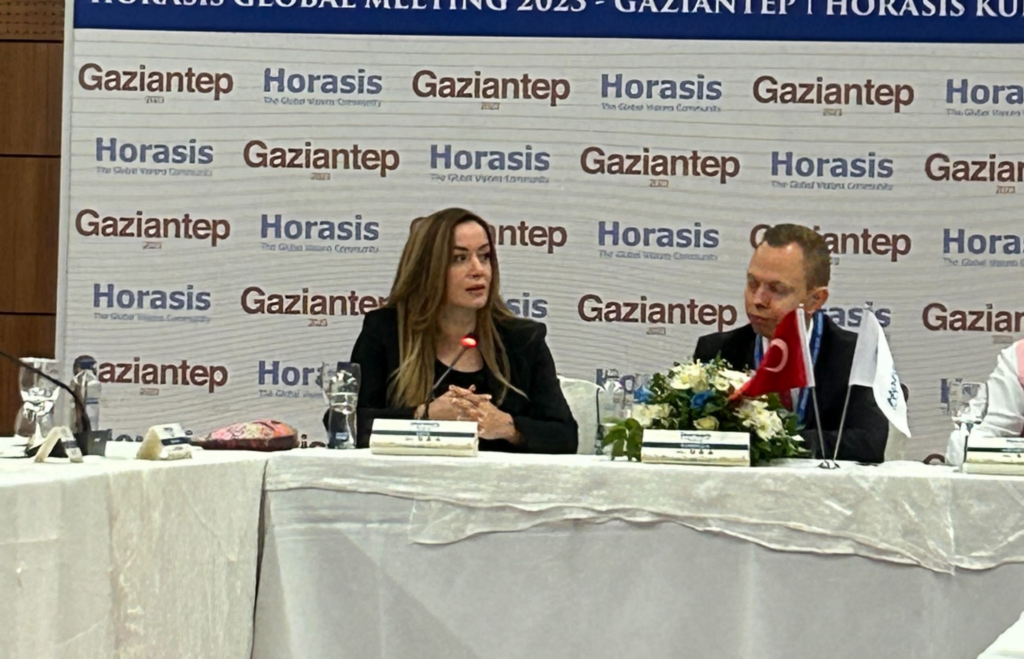 "Meanwhile, high income countries make up less than 16% yet receive more than 50% of global investment," added the politician.
Over 400 international leaders are attending the conference, from dozens of countries across the globe.